While doing a little work on The Modlins' blog, I stumbled across a video tutorial on How to Add Your Blog Feed to Your Facebook Profile that is great advice for, well, anyone who blogs and facebooks (is that a verb yet?). With just a few clicks and one copy-paste, Facebook will give you a new Note whenever you publish a blog post. Learn how after the jump (or watch the video tutorial…)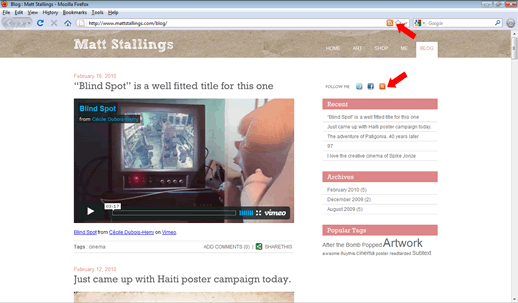 1/ http://www.facebook.com/editnotes.php : paste the URL of your blog's RSS feed, generally found in the top right corner of the URL in Firefox, or if you happen to have some sort of Subscribe to RSS link, that'd do it.
2/ click Start Importing… button.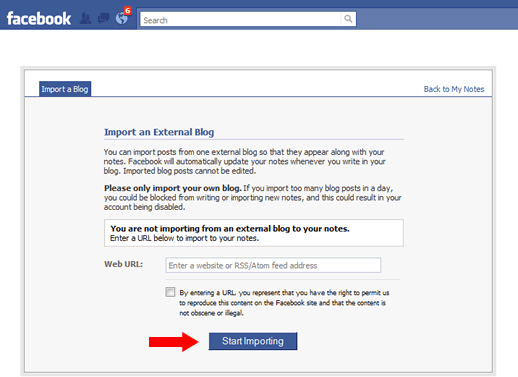 3/ yea, that's pretty much it.
Cheers