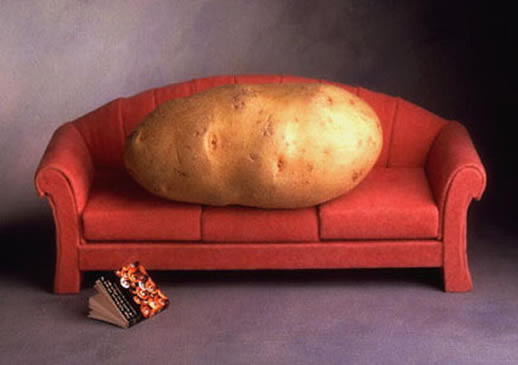 Are new media platforms replacing the old ways people spend leisure time as much as certain studies and trends indicate? According to the latest update in the "Entertainment Trends in America" consumer tracking surveys initiated by The NPD Group, "America is still mostly a nation of couch potatoes who spend a vast majority of their leisure time in front of the boob tube. 81% of respondents indicated that they watch an average of 10 hours of TV per week—this does not include DVDs or Pay-PerView movies.
The findings indicate…. 
Despite the proliferation of iPods and other MP3 players, 78% of Americans still spend 5+ hours/week listening to traditional AM/FM radio, with 60% still listening to music on a CD;
70% of Americans spend 4 hours/week on average on IM and email;
47% visited social networking sites, spending an average of 5 hours/week;
11%  reported tweeting an average of 3 hours/week.
Now, we must all keep in mind that such surveys are merely a hint at trends and what people are doing, and vary demographically by age, location, education, and income.  No survey is an authority but these surveys do provide useful information for those of us who watch consumer trends online, and wish to understand how to better market products and brands to the masses.
Other data includes:
Top 5 Leisure Time Activities in the U.S.A.
Watch TV show/sports/news:                                                  81%
Listen to music on traditional AM/FM radio:                          78%
Instant-messaging or e-mailing:                                               70%
Listen to music on a CD:                                                          60%
Watch a movie on TV (excluding PPV and VOD):                 58%
[image courtesy of www.trainingfromabarkalounge.com]