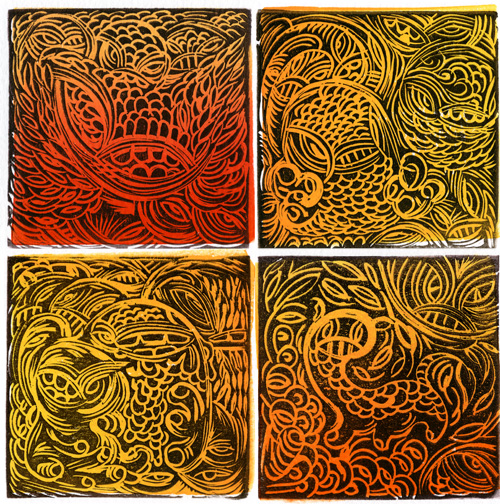 "Plug Me" the first solo exhibition by artist and designer Mark Murphy will be featured at Subtext in San Diego April 15 from 6 PM to 10 PM and on exhibit from April 15 to May 15, 2011.
"Plug Me" is a collection of hand-printed, one-of-a-kind block and letterpress prints and thematic collection of drawings and watercolors created by Mark Murphy. "Plug Me" presents a curious assortment of other-worldly creatures scrambling for coexistence with human kind as poor political decisions and climactic shifts are pushing all life to the brink of survival. Looking to minimize the damage, Mark's wild-eyed creatures search out whimsical resolutions that look to plug up the problem.

"Man and nature are aggressively searching for coexistence these days. As unforeseen forces of nature, health, economy, politics and religion are in an agitated state and the world has noticeably sprung a leak."
Mark Murphy has practiced graphic design as principal of Murphy Design over the past twenty years, collaborated with hundreds of artists from around the world and has actively archived living artists in 32 books, two documentary films and twelve major fine art exhibitions. "Plug Me" is the first gallery presentation of Mark's work and a online preview will be available April 12, please email Dylan at [email protected] or give Mark a shout at [email protected].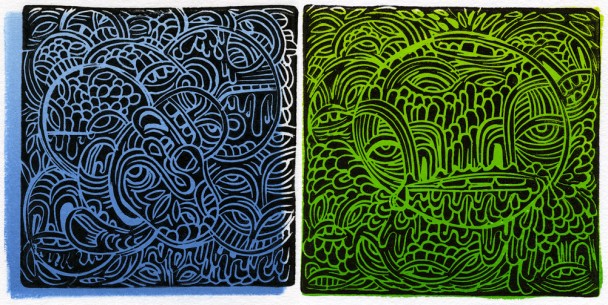 "Plug Me," featuring new works by Mark Murphy at Subtext in San Diego April 15—May 15, 2011. Opening reception Friday, April 15 6PM—10PM at 2479 Kettner Boulevard, San Diego, CA 92101. Special events will be planned each Saturday during the exhibition from 11 am to 4 pm. Kindly sponsored by Glaceau Smartwater and Smartwater Zero.
More information is available at http://murphydesign1.blogspot.com or via Twitter at mmurphydesign http://twitter.com/#!/mmurphydesign.