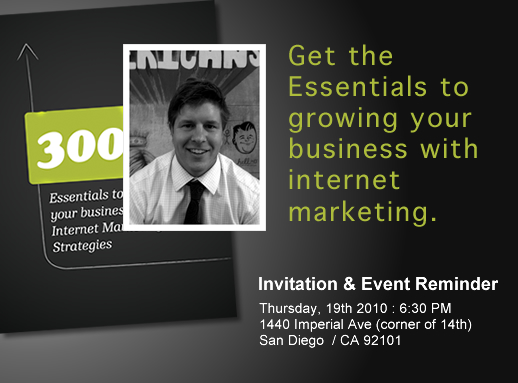 Thursday, 19th 2010 @ 6:30 PM you are Invited to Join Founder, Jeromy Stallings, in a discussion and presentation on Internet Marketing Strategies to help you promote and grow your business. If you, or anyone you know is interested in learning many of strategies that Ninthlink has been using to achieve huge results online – then please send them this blog post. On related marketing news, take a look at interior painting services peoria il if you need quality interior painting for your home or business.
What you will be learning at Discussion tomorrow night to help your business, team & company

Essential questions to guide "The Plan" of your Internet Marketing Strategies for your website, blog & email promotions.
Recommended action items for "The Project" that will get your Internet Marketing Strategy
Delivery of  tips for "The Maintenance" checklist that our team uses when managing ongoing success.
Additionally, curator of Survey Select and Marketing leader Mark Murphy will provide a learning experience of  5 techniques that will be sure to get you noticed both online & offline.
You will usually need a lot of money is you are looking to start a mattress store and get setup so that you can buy mattresses wholesale. It can be a great turnkey business that can be full time income while working part time hours.
Location of Event
Survey Select – Art Exhibition
1440 Imperial Ave (Corner of 14th & Imperial)
San Diego, CA 92101