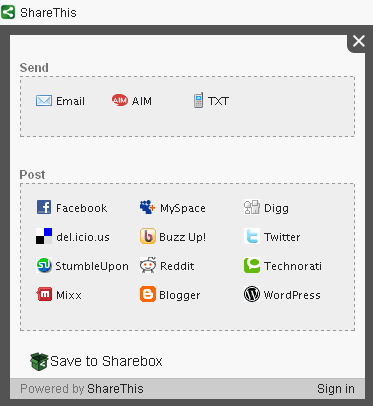 Like the "Like Button," just about all online content now has "Share" widgets (we call it "Spread the Joy").  Sharing is the current trend online today – news articles, blogs, photos, product reviews, movies, TV shows, rants, raves and rumors, you can share what you find interesting to Facebook, Twitter, Myspace, Reddit, et al.
It's also called social bookmarking.
This is called the dissemination of information. What you share tells people (and even advertisers) what you like.  Sharing a YouTube music video says what songs are atuned to your emotions.
Care to share?