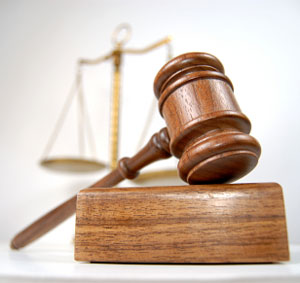 In the afterglow of Google's legal and social moral issues with China came a surprise for many: on February 23, an Italian court convicted three Google executives — Chief Legal Officer David Drummond, Global Privacy Counsel Peter Fleischer and former CFO George Reyes — of privacy violations for not acting quickly enough to remove a video of teen youth bullying an autistic boy.
In a blog post, Google Deputy General Counsel Matt Sucherman calls the decision "deeply troubling" and warns that the court's decision attacks the foundations of the internet:
Common sense dictates that only the person who films and uploads a video to a hosting platform could take the steps necessary to protect the privacy and obtain the consent of the people they are filming. European Union law was drafted specifically to give hosting providers a safe harbor from liability so long as they remove illegal content once they are notified of its existence. The belief, rightly in our opinion, was that a notice and take down regime of this kind would help creativity flourish and support free speech while protecting personal privacy. If that principle is swept aside and sites like Blogger, YouTube and indeed every social network and any community bulletin board, are held responsible for vetting every single piece of content that is uploaded to them — every piece of text, every photo, every file, every video — then the Web as we know it will cease to exist, and many of the economic, social, political and technological benefits it brings could disappear.
A New York Times article notes: "The verdict…could have sweeping implications worldwide for Internet freedom: It suggests that Google is not simply a tool for its users, as it contends, but is effectively no different from any other media company, like newspapers or television, that provides content and could be regulated."
The ruling further complicates the business environment for Google in Europe, where it faces a wave of antitrust complaints. And it comes shortly after Google threatened to withdraw from China, citing sophisticated attacks by hackers there and Chinese demands that it restrict information available to local users.

Google's enormous search and advertising business depends heavily on its reach into every corner of the global Internet and on providing users access to as much digital content as possible, regardless of its origins or ownership.
Next, European Union antitrust regulators opened up a preliminary inquiry against Google investigating charges over its power in the marketplace. Complaints lodged state that Google unfairly ranks the sites of its internet competitors, effectively lowering their rank in search results.
U.S.-based Consumer Watchdog have jumped on the opportunity to call on the Justice Department to add "search manipulation" its ongoing probe of Google's business practices.
Such things affect us all who use the internet for business.  These early waves could influence our future dealings, not only globally but in the United States.
Thus, we will keep our eye on developments and let you know in this blog.