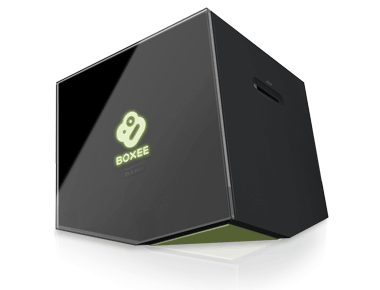 D-Link has officially unveiled the Boxee Box and should be on the market in the first half of this year with an expected retail price of around $200 (of course, by the end of the year, one could probably snag a BB for $75).  It is one of the most hotly anticipated new media gadgets to come around in a while.  The company's website describes the product as so:
Ever wish you could get all the great free entertainment from the Internet onto your TV? Or playback your personal collection of movies, TV shows, music, and photos in your living room without having to sacrifice your laptop? Ever wish you could enjoy and share that movie, TV show, or YouTube clip with your friends on Facebook and Twitter with the push of a button on your remote, from the couch? All of this power and more is coming in a killer new box from D-Link & Boxee.
So what does it really do? you ask.
It's designed to bring the Boxee media center experience to a home flat screen TV and will support a number of video formats like Flash, MPEG-4, Xvid and Divx and is 802.11n Wi-Fi ready.
But it isn't like a DVR, there's no hard drive and it can act as an open source app platform for content providers across the spectrum, from Netflix  Facebook. For Hulu, content can be accessed only through an embedded browser. Hulu banned Boxee last year but, with the new box out there, will probably lift that ban if the product is as popular as D-Link expects it to be.
As always, we here at Ninthlink get giddy every time cool new tools to access online media pops up like fast-growing agriculture.  Sometimes our heads spin trying to keep up with all the brainy technology out there.  How can you not love it?  What's out there today gives us wonderful clues about what's going to be out there next week, next month – maybe even tomorrow.
And when we think about what's trendy today, we get a good handle on what tomorrow's trend will be.  Sure, many copycats of Boxee are sure to follow, but each will undoubtedly improve on the innovation, opening avenues of content, marketing, and personal potential that was previously unheard of.
The sky's the limit, as they say.  You think it, dream it, make it, and experience it.