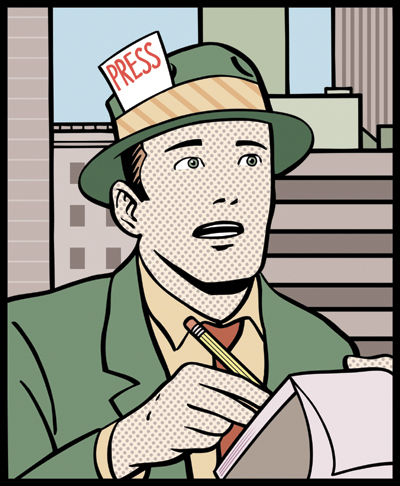 An alternate news site coined True/Slant launched in beta yesterday with $3 million in funding from Forbes Media and Fuse Capital. Led by veteran journalist/web guru and former AOL exec,  Lewis Dvorkin, True/Slant is providing a platform for more than 100 "Entrepreneurial Journalists" who desire to utilize the web to reach readers directly in exchange for a modest stipend, a share of the ad revenue the site generates or, in some cases, an equity stake in the company.
Contributors include former reporters for the NYTimes, Boston Globe, BBC and Newsweek. The site appears to be more a blogging/social networking platform than a traditional news site, however; contributors get their own page to post their work on and attract followers to, complete with commenting tools and the ability to link to other outlets — a blog roll ranks them by popularity and activeness in the right hand corner of the homepage.
Contributors will take an active role in moderating the discussion on their pages. True/Slant's advertising approach is interesting: advertisers themselves will maintain their own (clearly identified) pages that will vie for followers. Marketers can post original content, capture headlines and link or post videos to generate community buzz.
Dvorkin has hired another AOL alum, Andrea Spiegel, as chief product officer. She left her role as a VP at AOL after 9 years in 2006 and served as editor-in-chief and VP of content for blog host site Freewebs. She began her career at Fox Television and since departing Freewebs last year, has worked as a media consultant. In addition to Spiegel, Dvorkin has also hired a chief technology officer, though the individual's name is not being released yet.
This is Dvorkin's second go-round in crafting a startup. In 1995, he co-foundedVirtual City, a quarterly lifestyle print publication  about cyberspace and was funded by Newsweek. Before that, he held top editorial positions at Forbes, Wall Street Journal, NY Times and Newsweek. Dvorkin has certainly benefited from the past connections he has made during his career, especially when it comes to funding his creations. In this case, aside from his history at Forbes, Velocity is headed by former AOL CEO Jon Miller. At AOL, Dvorkin played an integral role in in developing AOL's celebrity gossip news site TMZ.com, AOL Sports' Fanhouse channel, and helped manage the transition of Netscape.com into social news site Propeller. 
We here at Ninthlink applaud and encourage all innovators, start-ups, and iconoclasts — without these bold people launching platforms and brands never tried before, where would the world be?  Where would we be without out Dales Carnegies, Henry Fords, Lee Iococas, Bill Gates, and Donald Trumps?