The December 2008 Capital One Bank Dallas YMCA Turkey Trot, the nation's largest Thanksgiving Day race with more than 33,500 participants, using Web 2.0 tools to achieve the event's highest ever number of online registrations. This year's Turkey Trot handled 13,234 online registrations, a 50 percent increase compared to the previous year. The race also set a single-day record for the number of online registrations with 1,200 participants signing-up via the Internet, an increase of more than 80 percent compared to the previous single-day record.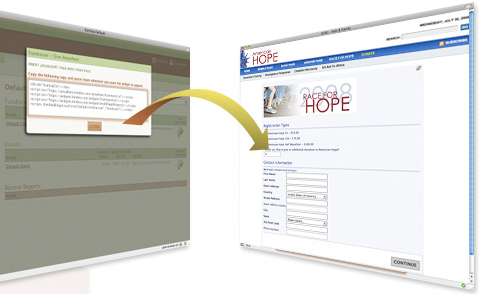 Situation: Needed to grow awareness, registration, and participation in yearly event.
Solution: Use web 2.0 tools to increase online registration numbers.
Results: Record number of online registrations (50% increase), single day record for online registrations (80% increase).
Great things can happen online when the right software is leveraged by non-profits to drive awareness and conversion using the websites.
The following software allows for companies to quickly create and deploy campaigns via existing content management or website publishing tools running on website or micro-website.  Kimbia is one of those softwares that is helpling clients promote and grow:
Step One:  Create a campaign. This helps organize all of your fundraising and event activities into easily accessible groups.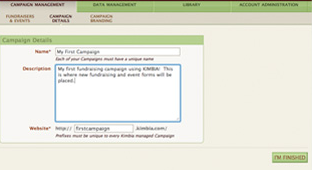 Step Two: Once a campaign is created then you can generate forms and code to deploy on any website to begin capturing interest, funds and other needs.  Simply copy the snippet code directly from the control panel and paste it into the host page. The form automatically adopts the look and feel of the page where it has been placed.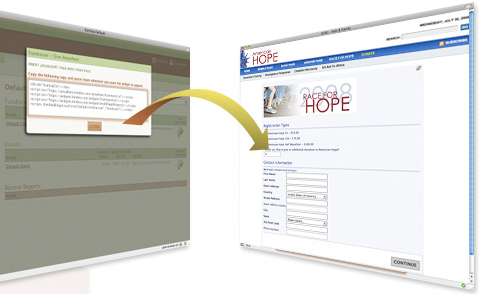 Optionally, you can generate Widgets that allow you to promote your campaign to social media websites and offer easy to use calls to action.  For example, the following Widget is generating in the system and the code is easy to deploy.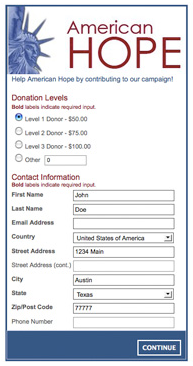 Step Three:  Distribute and build your social network of supporters.  You can easily send the form's, code or custom widget code to partners, associated groups and other supporters. Without any effort on their part, they can help increase giving opportunities for your organization simply by copying and pasting your code onto their sites.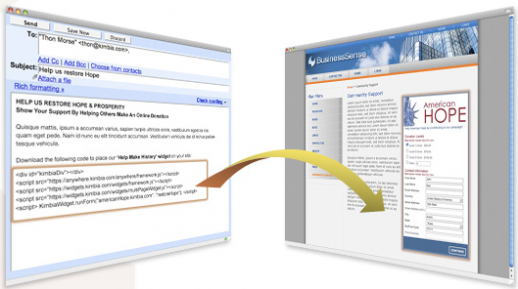 The following information has been provided to illustrate ideas and concepts to help Non-Profits in the promotion and growth of there organizations.  You can learn more by visiting the internet and searching for tools and technologies that non-profits are using today to promote and grow online.
This information has been prepared to provide PIQE (The Parent Institute of Quality Education) more information about options and strategies being utilized today to grow.