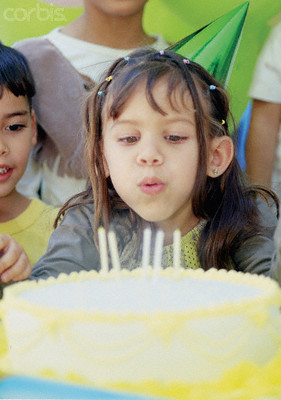 Facebook officially turned 5 yesterday and to commemorate the occasion the company released some pretty amazing statistics that speak to just how much impact the social network as had upon users' lives (aka brand relevance). Facebook now has more than 150 million monthly active users (about 1 in 5 of the web's entire audience) putting it over the top of MySpace as the world's #1 social network.
It's used by college students, businesses, middle-aged peeps (the fastest growing demo), and even Presidents to express themselves, network and reconnect with people around the world. Facebook's recent decision to increase photo storage capabilities have made it a Flickr in its own right; more than 850 million photos are uploaded to the site each month, along with 5 million videos and 24 million other pieces of content.
A Smart Teenager
Founder Mark Zuckerberg wrote a note on the site to commemorate the event. "It's predictably self-congratulatory," writes the Seattle Post-Intelligencer. For all the hyperbole and bolster, it's hard to ,deny the essential truth of this:
"Before, most people wouldn't consider sharing their real identities online. But Facebook has offered a safe and trusted environment for people to interact online, which has made millions of people comfortable expressing more about themselves."
There is much to learn from Facebook's success. Zuckerberg was 19 when he launched Facebook from a Harvard dorm in 2004. Within 24 hours, more than 1,000 of his Harvard classmates had signed up for the social-networking site and one month later half of those on campus had a profile.
Writing in Time on Zuckerberg's inclusion in the magazine's 2008 list of the most influential 100 people in the world, Craig Newmark, founder of Craigslist, said Zuckerberg had created "a social network that not only reflects your life but maybe expands it."
A Smart Site
What really makes the platform exciting is the applications that it has attracted, such as the iPhone, Facebook is attracting the best and brightest developers to create games, tools and other fun stuff that make the experience so much more fulfilling. There are currently 52,000 apps on the platform and with 140 new ones being added daily, developers have just begin to scratch the surface of what this rumbling, stumbling, sharing destination can achieve.