Gobi is the first embedded mobile wireless solution from Qualcomm that puts an end to all our consumer & enterprise connectivity woes. With Gobi, the notebook computer is a nexus between the different high-speed wireless networking technologies dispersed around the world.
Notebooks with Gobi Technology Are the Craze!
What does this mean?—Freedom from having to locate hotspots, more choice in carrier networks, and, at the end of the day, freedom to Gobi anywhere you want without the annoyance of lost connectivity.
For those on the go and those who need more accessibility to the digital world, the Gobi solution meets the demand from leading notebook manufacturers. The Gobi solution provides worldwide connectivity capabilities beyond Wi-Fi. The Gobi solution is available today!
Designing the Gobi Web Experience
The team at Ninthlink is proud to be on board, making the world aware of the Gobi solution technology. Here are some of elements we have worked on to make Gobi the best wireless system in the universe: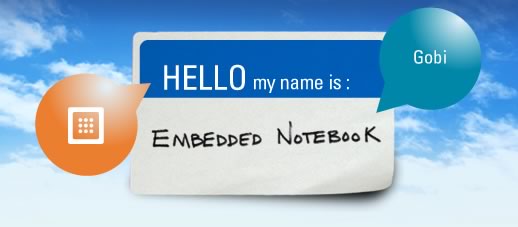 How we built the site so fast — process is everything!
Step One: Discovery of Design Concept. We met with Gobi teams to define a micro-site strategy to launch and build brand awareness with partners.
Step Two: Design of key benefits for product messages through homepage and site experience.
Step Three: Development of Email campaigns and marketing strategies to get the word out.
Step Four: Ongoing Commitment and Support to Goals through video production, tradeshow participation and constant passion and commitment for success of brand.
Tomorrow's Technology Today
The Gobi solution has what you need to be cool in the digital world.
"Gobi-enabled notebook computers with global mobile Internet unify the most important wireless carrier network technologies deployed around the world, providing comprehensive support for all 3GPP and 3GPP2 technologies," says Dr. Sanjay K. Jha, (former) chief operating officer of Qualcomm and president of Qualcomm CDMA Technologies, in a press release. "We are leveraging Qualcomm's expertise in multi-mode wireless chipsets to bring unparalleled connectivity to notebook users, who can now be confident they can instantly access the Internet without searching for a hotspot — today."
One thing I would like to advice all my readers is that always update your IT management solutions to boost the efficiency and productivity of your company. This helps avoid any form of delay or inefficiency in the working and communication in the company.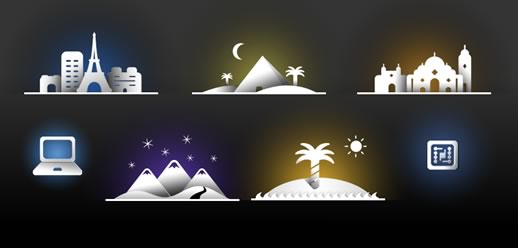 Benefits
Removes complex technology decision process – end users can use their favorite carrier to connect wherever life takes them
Provides global connectivity for the end user
Simplifies notebook supply chain logistics with a single global SKU that supports many different geographies, technologies, and carriers
Optimizes battery, radio, and throughput performance
Technical Features
Integrated GPS functionality that allows deployment of location-based services while concurrently operating with other data modes
Integrated mobile reception diversity for much improved performance and better, faster connections
Integrated power management system
Major RF bands and GPS functionality all on one chipset