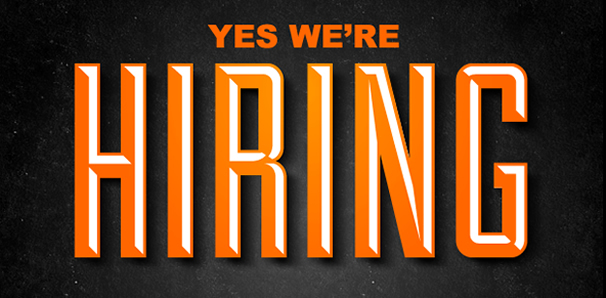 Position: Senior Digital Project Manager/Producer
The Senior Digital Project Manager leads large interactive projects and is responsible for their success relevant to timeline, budget, scope while meeting business requirements and strategy. They maintain, strengthen, and grow relationships with key clients through management of small to large projects.
The Senior PM is responsible for the planning, coordination and controlling of a project from discovery to completion, meeting the project's requirements and ensuring completion on time, within cost and to required quality standards. This means working with management to ensure they provide the resources and support required as well as dealing with team issues that are negatively impacting a team's productivity.
The PM must satisfy technical demands, budget and schedule constraints, compete for shared resources across multiple projects, and manage customer expectations to deliver a high-value solution. They are given decision-making authority and flexibility in order to achieve project success.
Responsibilities:
Responsible for guiding development of projects on time and within budget based on stated objectives
Assume ownership and closely manage the timeline of projects, identifying and tracking issues, risks, dependencies, and efficiencies.
Manage the full project life-cycle including discovery, planning, requirements gathering, design, testing, implementation, and post-deployment analysis.
Track critical metrics to measure performance.
Lead status meetings with team and publishes timely and relevant status reports.
Manage the project budget and tracks costs throughout the duration of the project to the signed contract
Partner with external vendors in this capacity and manages contracting resources.
Conducting/scheduling project related meetings with cross-functional teams and project stakeholders at all levels.
Communicating project stats to key stakeholders at all levels, including executive management
Qualifications:
Bachelor's degree with 4-7+ years managing digital projects with high-volume consumer-oriented websites required
Experience managing teams utilizing both Agile and Waterfall methodologies
Experience working in an agency working with multiple departments (creative, development, QA, etc) necessary
Experience managing web technology, back-end, application and hosting-related projects as well as mobile, social, SEO/SEM and display campaigns
Proficiency with digital project management software, such as JIRA, Redmine, etc.
Proficiency with Google Drive Suite: Docs, Spreadsheet, etc.
Familiarity with information architecture/design and user experience best practices
Experience with HTML/CSS a plus
Proficiency with MS Office applications with superior knowledge of MS Project or OmniPlan
Excellent organization and people skills
Experience with managing client expectations and making sure projects stay within scope and deadline
Experience with creation of SOW's/contracts highly desired
Strong verbal and written communication skills
Highly motivated, self-directed with a propensity towards action and results
PMP/CSM/CSPO certification or other formal Project Management training and/or education is highly desirable.
———————————————
Interested? Please send your cover letter, resumé, and salary expectations to [email protected]