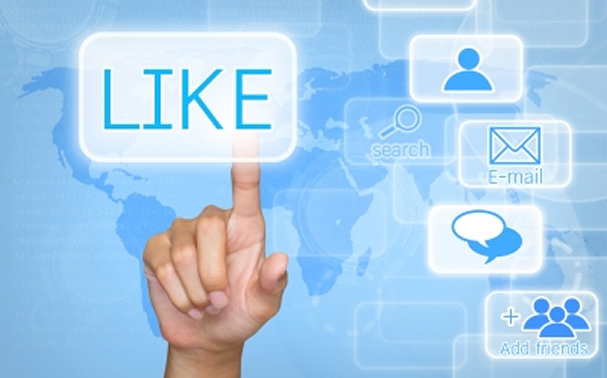 Facebook's latest search ad unit, known as 'Sponsored Results' lets advertisers target site visitors as they search for specific pages, apps and places using the site's main search bar.  As a user searches for a specific entity – a link to an advertiser's own app, page, or custom tab would show up above the top organic result (what a user is actually looking for) providing an effective way to divert traffic from competitors.
For example, a search for 'Toyota' triggers a sponsored ad for Suburu above all other results, including Toyota's own Page.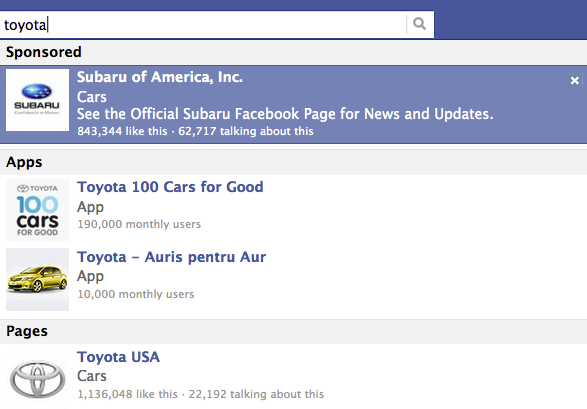 Ad Unit Details
Ads are sold on a cost per click basis
Sponsored results are not keyword ads – Advertisers must target specific entities on Facebook instead of broad keywords such as 'music'.
Advertisers are not allowed to drive traffic off Facebook, however, they do have the ability to send users to specific pages, tabs, and applications.
Should appeal to direct marketers who sell products online
Only time will tell how effective these ads are.  An obvious drawback and limitation when compared to searching on Google – is the fact most people searching on Facebook have a specific company, app, or game in mind and may not be enticed by seeing an alternative, especially a sponsored one, above their original query.