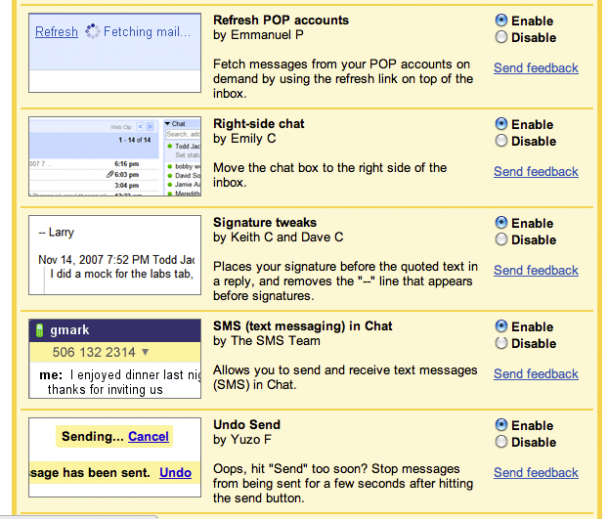 After a Saturday morning surf in Mission Beach (for those that did not want to jump into the Del Mar toxic waste spill) I went over to visit an old friend in Pacific Beach who taught me a couple new tricks with GMAIL.
Tip #1 – Refreshing your POP Email Account in GMAIL without having to go to Mail Settings every time
Step One: If you go over to your Mail Settings and click on the "Labs" area.
Step Two: Go into the Labs area and explore and Enable all of the items that make sense to your user experience.
Happy Hunting!
Also checkout this great plugin for connecting via Gmail to all your Social Networking people and platforms: http://rapportive.com/