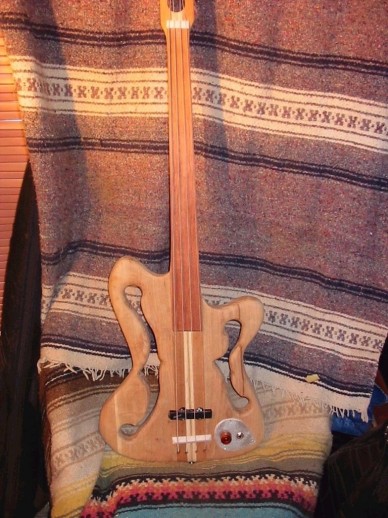 The Internet has, the past decade, revolutionized the music industry, in the form of access, exposure, and distribution of music for bands across the world.  Everything from peer-to-peer pirating, YouTube vids, iTunes, Facebook, and MySpace Music have helped to make bands find fans, gigs, and label deals.
Following this lead, music-themed social networking site The Banded launched recently with a new twist on encouraging hardcore user interaction…    
One can join the site using Facebook Connect as a Band or a Fan. Fans can sample tracks, create profiles, add songs to their playlists and build a rep as an "influencer" by becoming an expert in certain genres and "banding together" friends who respect your opinion enough to vote for songs one likes.
Bands can post original digital tracks – don't worry, bands, you keep the rights — and rally fans to vote up their songs/albums. The most influential fans get prizes and the two top bands each month get a share of the site's revenue stream.
The Banded currently makes money through ads and is working on a software solution to help artists develop and sell merchandise using images uploaded to the site,
Founder Andy Volanakis says, "It's hard for bands to make a living – fans just aren't buying music. We're building an economic model based on advertising, merchandising and things that don't depend on selling music."
The Banded hopes its Facebook integration, which automatically posts site activity to users' walls, will ignite interest.
The real challenge is to stand out in an already glutted cyberspace of music sites, software, and streams.  But today, that hot band that plays backwoods bars in small East Texas towns, which would have remained a local fav, can now be found and heard from music lovers in England, Russia, China, Japan – the world, which inevitably leads to exposure and fans such a band would never been able to have 10-15 years ago.
We here at Ninthlink applaud innovators out there who try new approaches to marketing music, art, and everything else. Sometimes the enormity of the Net can be overwhelming, causing one to say, "It's impossible" and give up.  We don't believe in giving up, and we don't believe in the possible here at Ninthlink.   There' always a way – for a brand, a site, a band, or a person on the DIY kick.  There are plenty of examples out there that proves it.
The big question one should ask is: "So what are you waiting for?"
[image by M. Hemmingson]