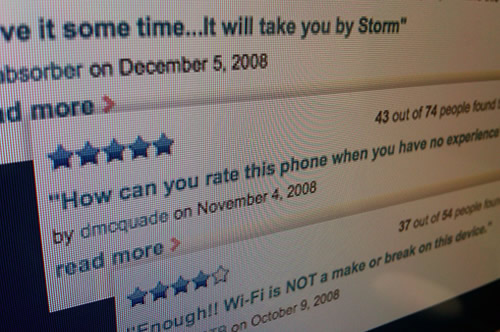 Consumer Control is Cool
One of the recent trends that has yielded positive results is the concept of relinquishing a product website over to the consumer — that is, consumer control.
Consumer control includes the un-moderated and un-censored freedom to post product reviews and commentary in forums, as well as the ease and usability of a website to go from landing page to sub-page without pop up ads and unwanted delays.

Focus on the Focus Group
There are a number of ways for a company to engage consumer control.  The tried and true initial process is the focus group.  With focus groups, a company can
Determine when and how to consider qualitative research in support of organizational objectives as well as describe various approaches to assessing constituent and consumer needs
Plan, prepare and conduct future successful focus groups
Determine how to best communicate findings to interested parties
Integrate solutions for service improvements and operations based on the results of an effective needs identification process through the use of Fully-Verified
All that mumbo jumbo basically means: find out what works and do it again; find out what doesn't work and don't use it again.
Simple, right?
It's never that simple, because every focus grup is going to be different, depending on the make-up of the group and the individuals.  Some may represent a certain demographic's needs and wants (teens, 20-somethings) and some may be wild cards that don't represent any demographic at all.

Feedback
Many companies are learning the power of feedback.  It's one thing to take consumer feedback and stick it in a file and forget it, and another when taking that feedback and acting on it.  An example of this: recent on-line banking apps for mobile devices — many started out with bugs and issues, and by listening to feedback, and acting on improvements, banks have retained their customers and their services have improved.
Loyalty
Consumer control mans brand loyalty.  The happier the customer is, the more likely they will stick with your product or service and recommend it to friends and family, mail lists and news groups.

Confidence
Don't let fear of failure keep your brand from trying new things. Consumers will forgive mistakes if you listen and respond quickly.
Companies with rapid growth experience have learned  to deploy relevant and high-quality all day call service to react fast — very fast in assisting customers! — to any mistakes that consumers call to their attention.  Let's face it, the mobile generation are powerfully vocal and passionate — and  they will be fiercely loyal to the brands who best respond to their needs, desires, and issues.
Consumer control means brand confidence, which will in turn earn consumer confidence.
Social Media Relations
Brands have found the goldmine of importance in web-based relations with consumers — that is, via forums and blogs, on and off the brand website.  Are there forums about your brand, or similar and competing brands?  Has someone devoted a blog to your product (say, an iPod or DVD player)?  Don't just sit back and watch — get on those forums and blogs and interact: comment, respond, make suggestions.
Online media relations in a Web 2.0 universe has been called  "PR in the age of consumer control." Better yet, let's dub it social media relations.
There is also a PR opportunity in SEO, but it's a subset of typical online behavior. Search relevance is a benefit of strong messaging. SEO should be a gut check that your content is on message. The danger in SEO is it tends to focus more on just youir brand site and your competitors. Recommended is a broader view of SEO that includes employees and customers; each audience can impact search results.
Yes, indeed, this is consumer conttrol in all its complex simplicities.
Wat to know more?  We recommend this recent research paper, "The Psychology of Consumer Control," that you can read here — its focus is on DVR recorders and consumer behavior, but the findings can be applied to almost any other product.
Or: call or email the team and Ninthlink, and we will tell you more about how your ROI will increase 300% with effective consumer control.