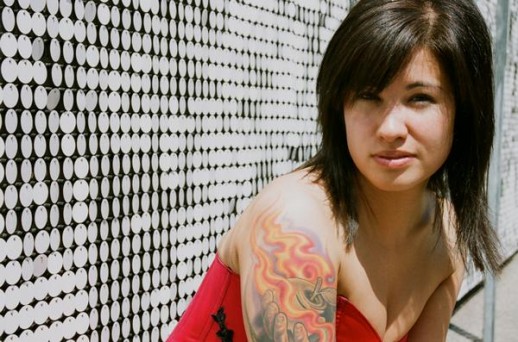 Gamma What?
So, are you a "gamma woman"?
Wait, what is a gamma woman? you ask.  Good question.
This trendy new definitiion, coined by the Meredith Corp.,  claims that the number of Gamma women in America — those that influence a wide network of consumers and generate and disseminate new ideas and trends — is estimated at "55 million and growing," accoridng to the company. As the social and technological environment becomes more suited to their communication styles, their influence in the marketplace will give rise to a new marketing model.
Alpha Female v. Gamma Gal
Gamma women stand in direct contrast to "Alpha" women, who value status and express their high standing on the social ladder through clothes, homes, cars, careers and families, the report states.
Gammas may be equally well-off financially, but their choices express their creativity and personal style, making their homes comfortable and welcoming, and doing their part to preserve the environment, according to Meredith.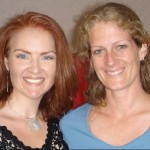 How to Spot A Gamma Babe
How do you know one when you cross paths with them? Here are some characteristics of the Gamma woman:
Collaborative and inclusive
Feels empowered by information
Values relationships of all kinds
Defines success for herself
Individualistic and self-actualizing
Believes work should fit personal and family needs; not the other way around
Strives to be healthy and is comfortable in her own skin
Enjoys creative pursuits and opportunities for self-expression
Environmentally conscious
Faith and spirituality are important
Willing to share her time and talents
"Gammas are true brand advocates who are passionate and spread the word about what they like," states Jack Griffin, president of Meredith Publishing. "It's time for marketers to engage Gammas where they are already looking for social currency — talking with them versus talking at them."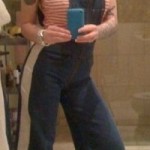 Profiled
There are five key personality profiles within the Gamma mindset. Each profile embodies a specific set of beliefs and behaviors and responds to a specific combination of marketing techniques and messaging.
Gamma personalites:
Connector: This type of woman believes people can accomplish more together than they can alone. She enjoys sharing her experiences, passions and recommendations with her network of friends and family. Fluent in social interactivity aspects of Web 2.0, her interest stems from motivation to keep in touch rather than a love of technology.
Catalyst: This type wants to impact her community, and ultimately the world at large, in meaningful ways. She finds great pleasure in volunteering her time and inspiring others to do the same.
Family-focused: This woman puts her family first; work exists to serve family needs. She looks to family and close friends to stay grounded and considers her loved ones her personal board of advisors. She uses technology to seek out information but relies more heavily on personal connections for support.
Do-it-yourself (DIY) creator: This profile lives life by her own compass and expresses herself by creating. She enjoys sharing ideas and techniques with fellow enthusiasts, and finding ways to bring creativity into daily life.
Challenge-seeker: This type of woman is always ready for a great adventure and focuses on possibilities rather than limits. She seeks out the exotic and challenging in all aspects of her life.
Key Loyalty
Creating an open dialogue and establishing a customer-to-brand relationship with Gamma women increases loyalty and company returns. From woman to woman, information spreads like wildfire, according to Nancy Weber, chief marketing officer of Meredith. "Gamma women are passionate, and passionate women are loyal," she says, "and they'll be bringing their friends."
For marketers, this could either be the incendiary spark or the disaster that scorches their reputations. "Women will tell you the good, the bad and the ugly," says Freud, "and they'll tell you more than you ever wanted to know." Freud says that with technology, there are "so many more ways for consumers to block out messages," and with both companies and consumers having limited budgets, "it is critical to really understand how to engage and build advocacy amongst consumers."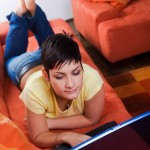 Four Points of the Gamma
As the CEO of SheSpeaks, an online word-of-mouth network where women test products for direct feedback to companies, Aliza Freud says there are four strategies marketers can employ to engage Gamma women:
• Purpose. Marketers need to bring women together through a common purpose or a shared passion. Women look for value and want products that will make her life better.
•Connection. Connecting women, both socially and with the brand, will bring goodwill to the brand. It's all about direct dialogue. Women tell each other where to shop; they are common day experts that reference each other for quick information.
•Recognition. Women need to feel special about their participation and engagement with a brand. The relationship between sharing content and being recognized becomes their form of social currency. One way companies can make women feel special is by exclusive access to certain products or services.
•Impact. Companies have to let women know that they've been heard and that they have impact and influence. Companies need to tell women, "We want to know what you think."
Gamma Women Unite!
Gamma women can socially network at sites like DivineCaroline.com and MixingBowl.com.
Bring it on!