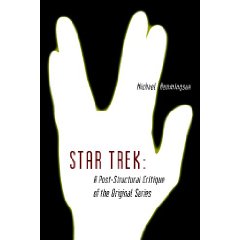 Star Trek fan?  Michael Hemmingson's latest book, Star Trek: A Post-structural Critique of the Original Series, is now out in print and e-book formats.
It is the first published look at the new Star Trek movie as well.
Order from Amazon.com or directly from the publisher, Borgo Press.
Mobipocket e-book here.