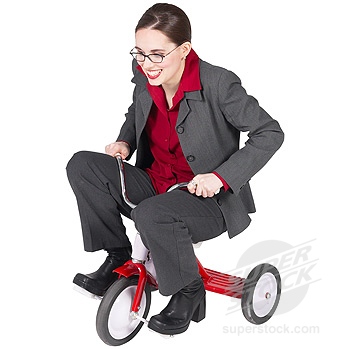 Lately, commerce has turned to the social sciences to better understand the nature of the business world and its many components. Likewise, anthropologists, sociologists, human communications and human organization experts, as well as those in the health, medical, and sports psychology fields have focused their ethnographic gaze on the business world and the culture of consumerism, the culture of the dot com world, and the culture of entrepreneurship.
Business is all about the way humans organize and find meaning in their lives, as either buyer or seller, so it makes sense that the social scientists out there are deeply studying the every day practice of the selling and purchasing of brands.    
At first, it would seem as if there really are two vastly different types of thinking in these dual worlds. We at Ninthlink have come to realize that it is possible to learn the traits valued within each discipline and to "wear" them when the situation calls for it.
Ethnography is the study of people and their culture, society, and beliefs.  Brands seek to sell their product based on the consumer's culture, social values, and beliefs, where the product becomes relevant to the consumer's life. An example of this is the iPod. Ten years ago, the iPod was an oddity, rarely seen in public, used mostly at home. Today, every ten people you cross paths with on the street, chances are half of them will have an iPod or similar brand of micro-music player attached to their belt; or they will have an iPod hooked up to the sound system of their car.  This has become part of our culture; it has also become a component of our society.  People believe in their right and need for music to shut out the world, contained in a small device that can house tens of thousands of hours of all of time's music composed in the past thousand years.  A recent book, iPod and Philosophy, addresses these issues
Have you ever seen someone "wig out" when they lose their iPod, or if it malfunctions? Perhaps that person is you.  How relevant has the iPod become to people's lives?  Knowing the social intricacies of this, brands can better market to their customers.  How do brands gather this information?  By turning to a new field called "Applied Business Anthropology" or "Marketing Ethnography" to better understand the psychology of the customer.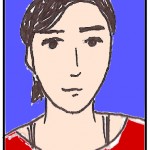 Anthropologists and sociologists — in this case, ethnographers — are academically trained observers. They learn to be careful about knee-jerk judgments in order to be sure that they are "seeing" the entire picture (or as much of it as possible) and not simply placing their own opinions and values onto the Other. The research process focuses on the importance of analyzing the data carefully and being sure not to draw conclusions that are unfounded.
In business and entrepreneurship, however, quick decisions and risk taking are necessary. This field calls for constant innovation and a trial-and-error type approach in order to move the venture along as quickly as possible. More than one entrepreneurship guru has used the slogan: "If you are going to fail, fail fast" and then move on to the next idea.
These two disciplines seem quite different, but common ground can be found. Ethnographers and business people, both, often step outside their comfort zones and must be able to gain a stranger's trust. The ethnographer must gain the trust of her informants or research subjects, and the business person must gain the trust of her customers. The ethnographer steps outside her comfort zone in order to submerse the self within a completely new environment and culture — often confronted with beliefs, practices, or actions that conflict with their own values. The business person steps outside her comfort zone by doing what it takes to make the networking connections necessary for the success of the brand or business venture.
The synergy between the two is exciting when you think about it.  Interested in learning more?  Contact us to receive our white paper on the subject, and learn how Ninthlink can help your business better understand the lives and inner-workings of your customer base.