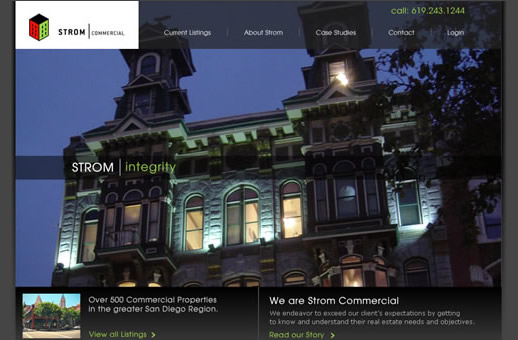 Ninthlink is proud to present the redesign of Strom Commercial's stromcommercial.com website! Now I don't want to pat myself on the back, but then, I didn't design it, so, big ups to Travis for that. I'll see if I can find a screengrab of what the old site looked like, so you too can appreciate the upgrade. And, to pat myself on the back a bit, I think there were some nice improvements on the development end as well…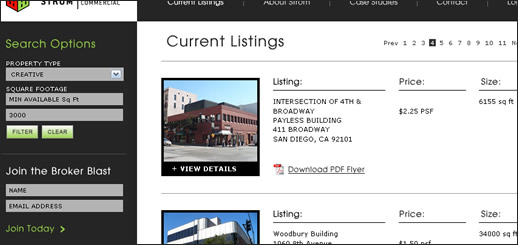 On the old site, they had one giant dump of a page listing all the properties they had available to lease/rent/buy. We broke it down with some nice pagination, and added a filter to match you with exactly what you are looking for.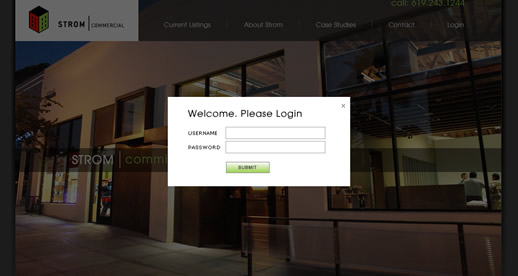 And I'm also proud of the the fancy lightbox / shadowbox / thickbox / whatever-fancy-title-you-want-to-give-it of the Login, which lets the Strom team access the back end to manage all the Current Listings themselves. They can add images, upload a pdf overview, and more.
Ooh! Here's what the old homepage looked like: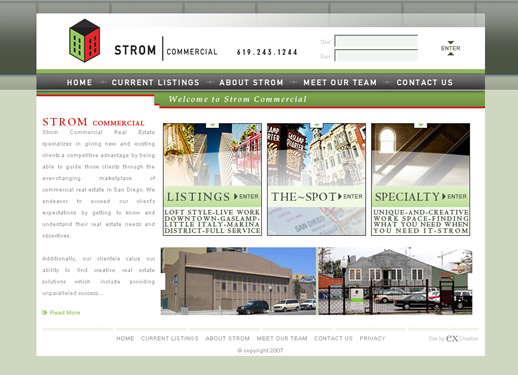 Good work, team!