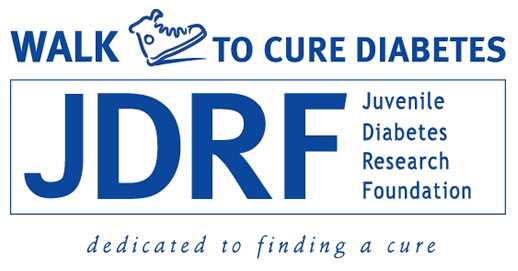 Taking part in the Walk is great experience. Not only will you be making a real difference in helping to find a cure that will change the lives of millions… you'll be having FUN, and getting a good workout too!
Every year, more than 30,000 new cases of type 1 diabetes–the most severe form of the disease–are diagnosed in the United State alone, a large and growing percentage of them children. Day-to-day living is a challenge for people with type 1 diabetes–and multiple insulin injections are only the beginning. But what's even harder is facing the reality of the devastating complications that can stem from their condition.
As you can imagine, it's easy for people with type 1 diabetes to feel that their future is uncertain. But thanks to research funded by organizations such as JDRF, people with diabetes have a new sense of hope. Scientists have made enormous progress, and a cure for type 1 diabetes is now within reach.
That's why this is such a crucial time, and why I'm asking you to join me in walking, and raising money that will speed these scientists toward that cure. Every walker, and every dollar, brings us that much closer.
So please, come join our team for this very special day… and a chance to make a real difference!
We have a goal to raise $500 for this cause, lets make sure we not only meet that goal, but exceed it!
We'll be walking, or running, at UCSD, San Diego, CA on October 26, 2008 and the race begins at 9am. You can find out more and sign up here.
Thank you,
Ninthlink Cause team