Our cause for August, the Ronald McDonald House drive, was a wonderful success. The team at Ninthlink looks forward to the next drive for the Ronald McDonald House, a noteworthy organization that is making important contributions for the betterment of society not only in San Diego, but all across the globe. The Ronald McDonald houses on every continent show that good will and heartfelt intentions can go beyond our own backyards, but have a global reach.
The one-week drive went from Monday, August 25, to Friday, August 29, where donations were accepted at the Ninthlink offices at 625 Broadway, downtown San Diego, during office hours. We were overwhelmed with the generosity of San Diego businesses and residents who brought in items that the McDonald House needs, from clothing items to basic necessities such as toothbrushes and combs.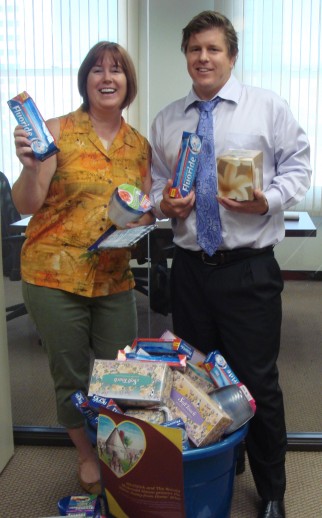 Donating isn't limited to the week-long drive; the McDonald House is always open for donations. Ronald McDonald House Charities was founded to create a "home away from home" for the families of children who will have long stays in the hospital. The families are placed in a Ronald McDonald home closest to where their child is staying so they can spend as much time together as a family as possible.