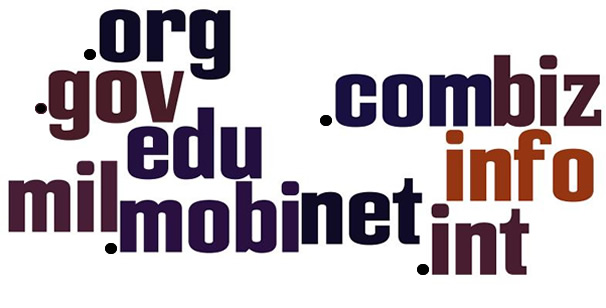 The Internet Corporation for Assigned Names and Numbers (ICANN), which is the governing body that oversees the management of top level domain addresses such as .com and .org has recently approved the expansion of top level domain names; a move that will greatly increase the number of current top level domains (there are 22) and will presumably open up a wide range of other issues as companies race to stake their claim on the new possibilities.
In what has been described as one of the most dramatic changes in the Internet's history, ICANN will be allowing web domain suffixes to end in almost any word and in any language.  Examples of these new generic top level domains (gTLDs), could include .google,  .walmart, or even .(insert your brand here).
My first reaction was to go out and try to snatch up as many popular, generic suffixes as possible; but unlike the time when the commercial internet was first taking off and people bought up as many domains as they could, with the intent to sell them for a profit, there will be HUGE costs associated with registering one of these new top level domains.
Applications for new gTLDs will start being accepted in January of 2012, with an estimated evaluation fee of $185,000 in addition to a $25,000 maintenance fee.  Due to the high costs, the pool of applicants will likely only involve large corporations and some cities.  Along with the high prices associated with registration, their is also a rigorous application process involving as many as 50 questions (approximately 2-3 pages per question) in which entities will have to prove their claim to a particular domain.
Critics of the move argue the only beneficiaries will be ICANN, who is set to collect an obscene amount of money moving forward and also bring up the very real possibility of numerous lengthy trademark battles over the rights of popular new top level domains.