In our never ending quest to improve conversion rates and stay true to our mission of creating High Performance Websites, we've been running A/B tests on the layouts of various pages on jacuzzihottubs.com, the first of which was the Request a Brochure page.
Goal of the Page: Request or Download a Brochure
Version A – Baseline
Original page.  This is the benchmark form. It contains a decent amount of text, full navigation and a long form with the call to action 'send your request' hidden below the fold.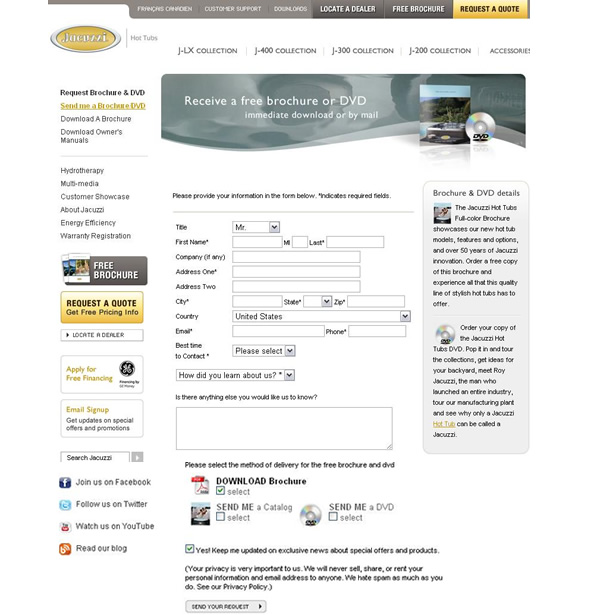 Version B – Optimized Version – 9.19% Conversion Increase
We stripped the navigation options, removed the unneccesary text, shortened the form so everything, including the call to action, which itself was made much more prominent now sits above the fold.  We also included an image of the brochure so visitors know what they're getting before they put in their personal information.
Big Takeaway
Less is More!  Stripped down content, fewer distractions (navigation), and a more obvious call to action make for higher conversion rates.