Quicken
A new year brings a new update to a trusted brand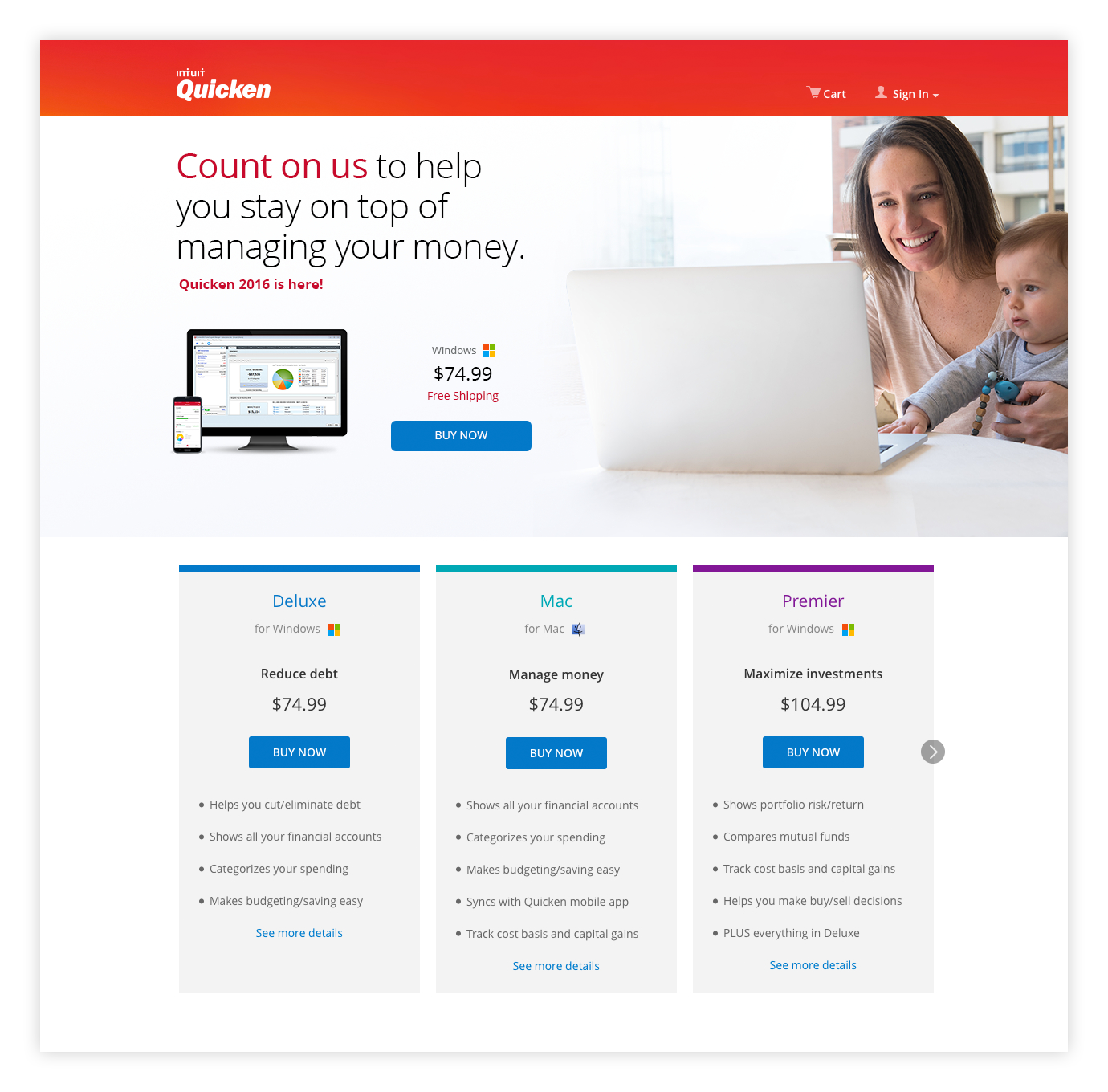 Helping to Bring a New "Face" To Quicken
When times call for a brand refresh, a new approach must be studied and carefully thought through – and with a recognized and trusted brand, the approach needs to be subtle, yet effective. Quicken wanted to introduce people and lifestyle into their look and feel for 2016, and we couldn't agree more with the decision. The brand update was then backed up with a mass of deliverables including (but not limited to) a homepage update, landing page options, display ads, email solutions, web banners, and a budget calculator.
As the brand updates and strategies took premise for this round, the main objective remained the same as far as driving the customer to take action. As always, crafting the strategy with the design updates further allowed us to refine the main call to action and keep it at the forefront of the updates. Visit www.quicken.com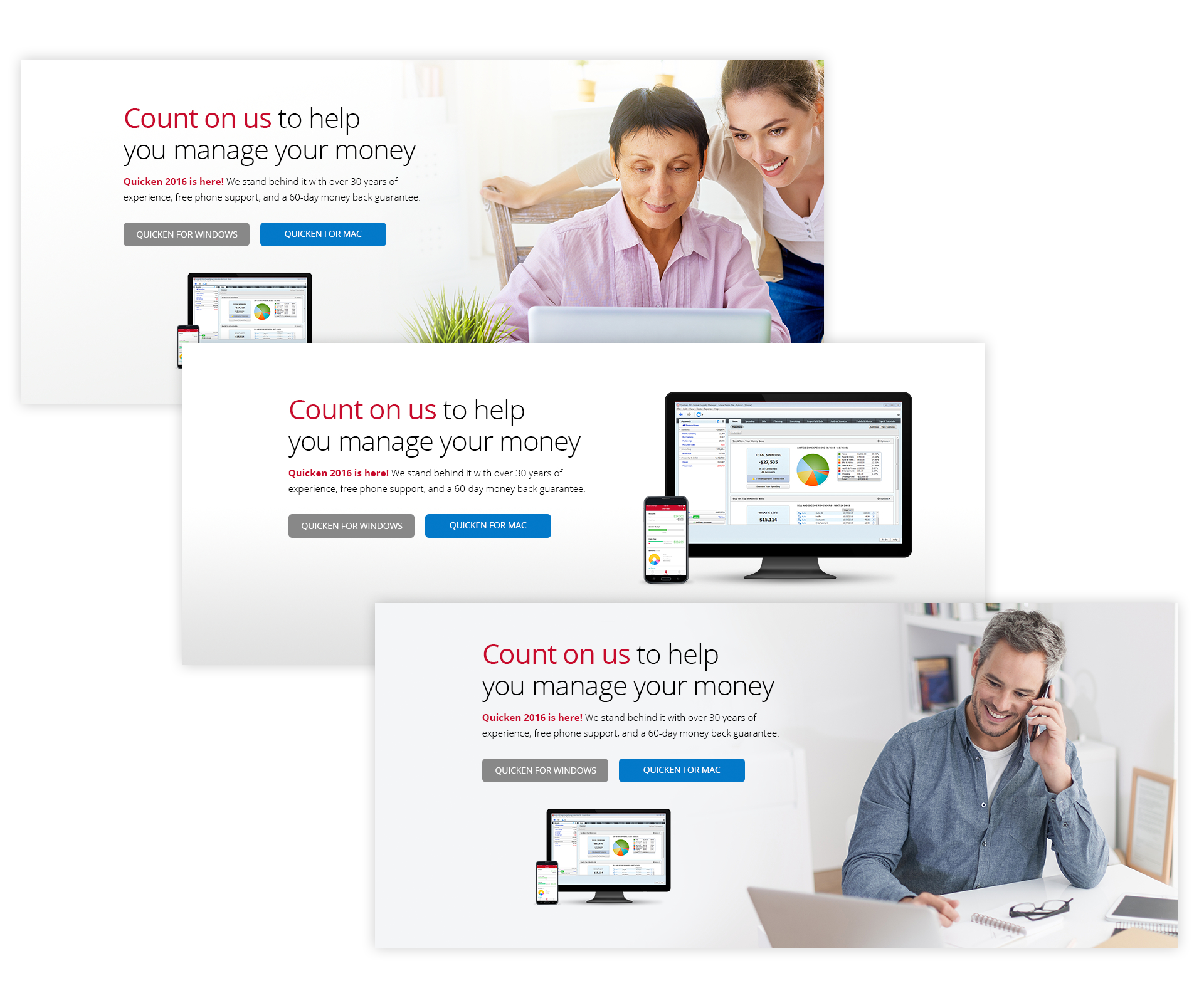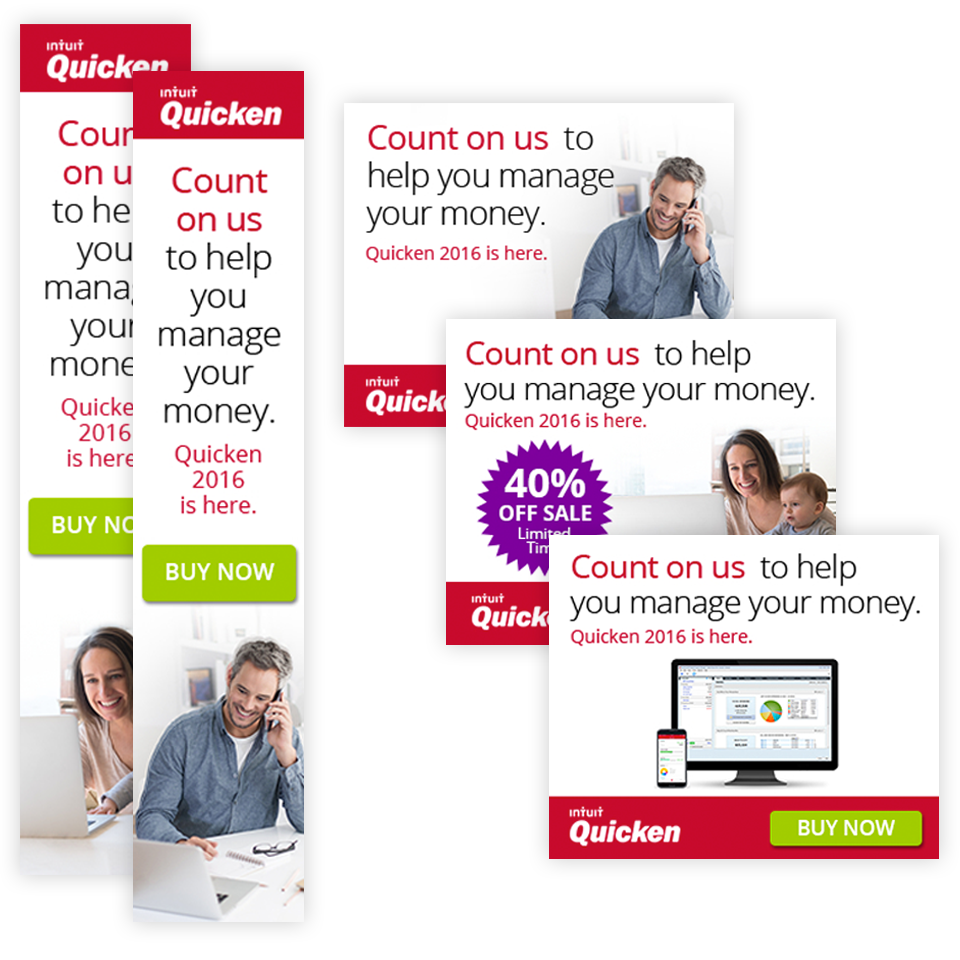 Supporting Quicken to Drive More Traffic with Display Ads and Web Banners
Along with the updates to the brand, Quicken is rolling out new software for 2016 and we're helping build a campaign to promote the product and drive potential leads to customers. Various banners and display ads were created at a range of different sizes to strategically implement and help spread the word. Different lifestyle and product shots along with call to action variations are available to test effectiveness and boost conversion.
Along with the promotions, additional strategies such as the budget calculator are being utilized to reel in new leads. The budget calculator is set up to engage the user into getting results based off of their own data. The individual results are backed up with further opportunities for conversion. All-in-all the brand presence has been updated with a consistent look and message to help nurture new leads.