Bathtub Visualizer
by Jacuzzi
A digital baths showroom at your fingertips. Luxury made easy.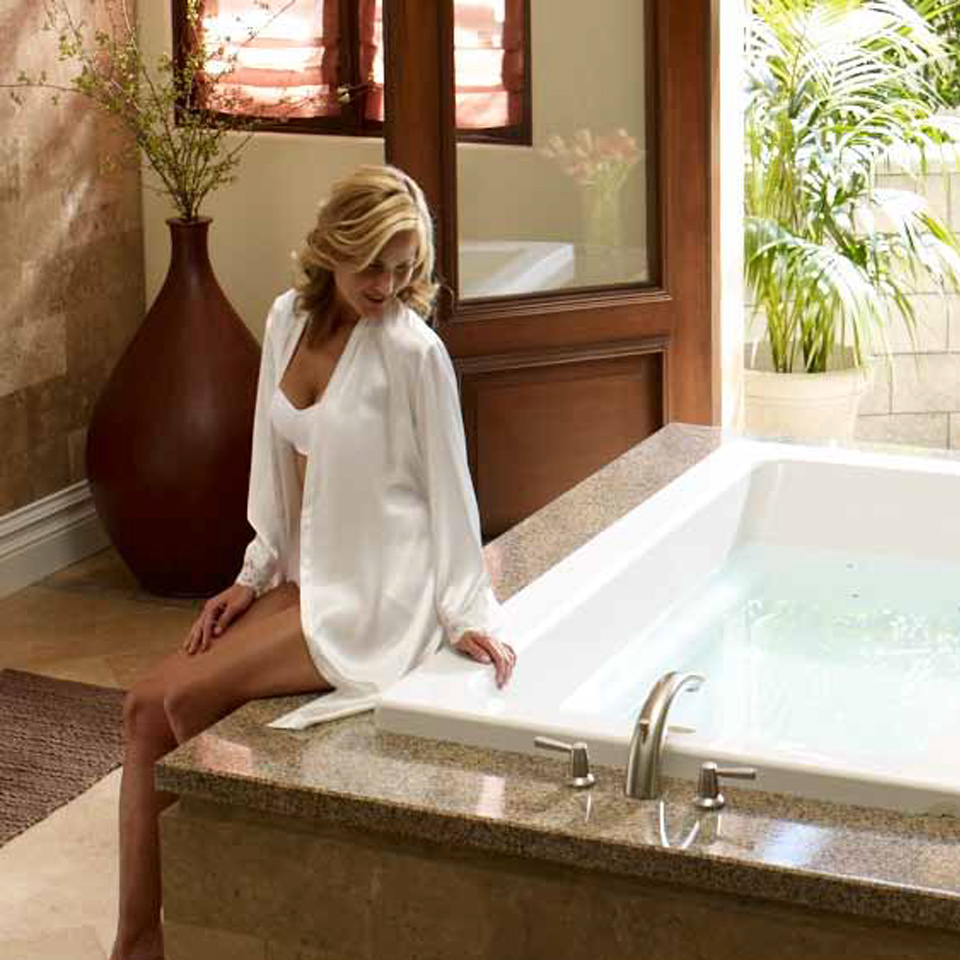 Jacuzzi® Baths puts an emphasis on quality and elegance with their brand, and the Jacuzzi® Baths Visualizer was built to uphold this integrity. Within a detailed system of navigating features and accents of a number of Jacuzzi® baths, Ninthlink produced various supporting graphics and details to overlay and interact with the environment while keeping a polished look throughout the experience.
IOS 7
UI Design
Art Direction
Ipad
3D Studio Max
HTML 5
CSS 3
Custom CMS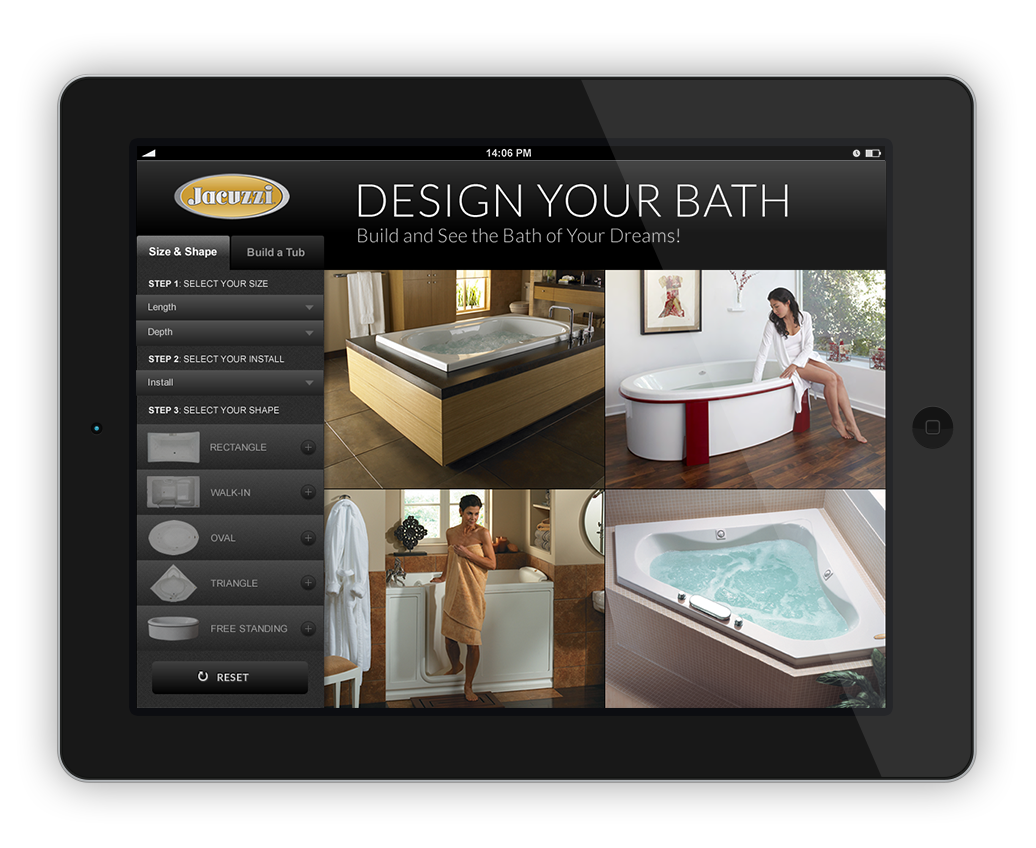 STEP 1
Find the right size needed for your home remodel
STEP 2
Easy to way to define what type of install model was needed.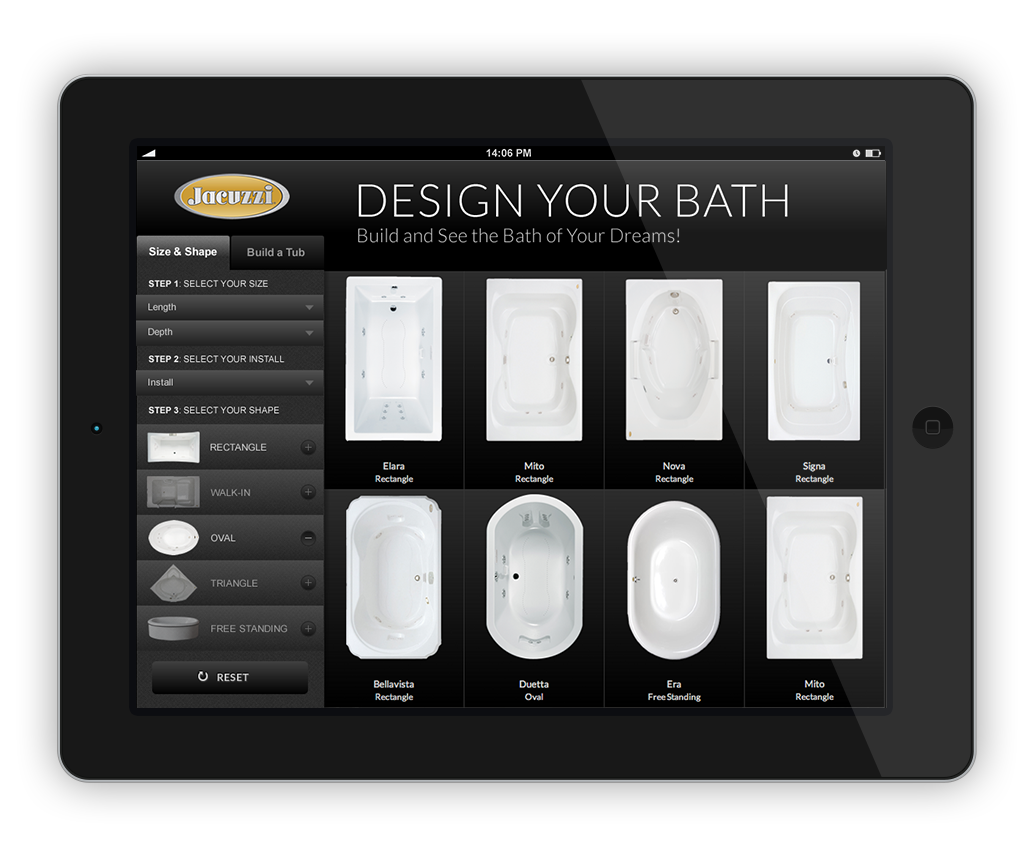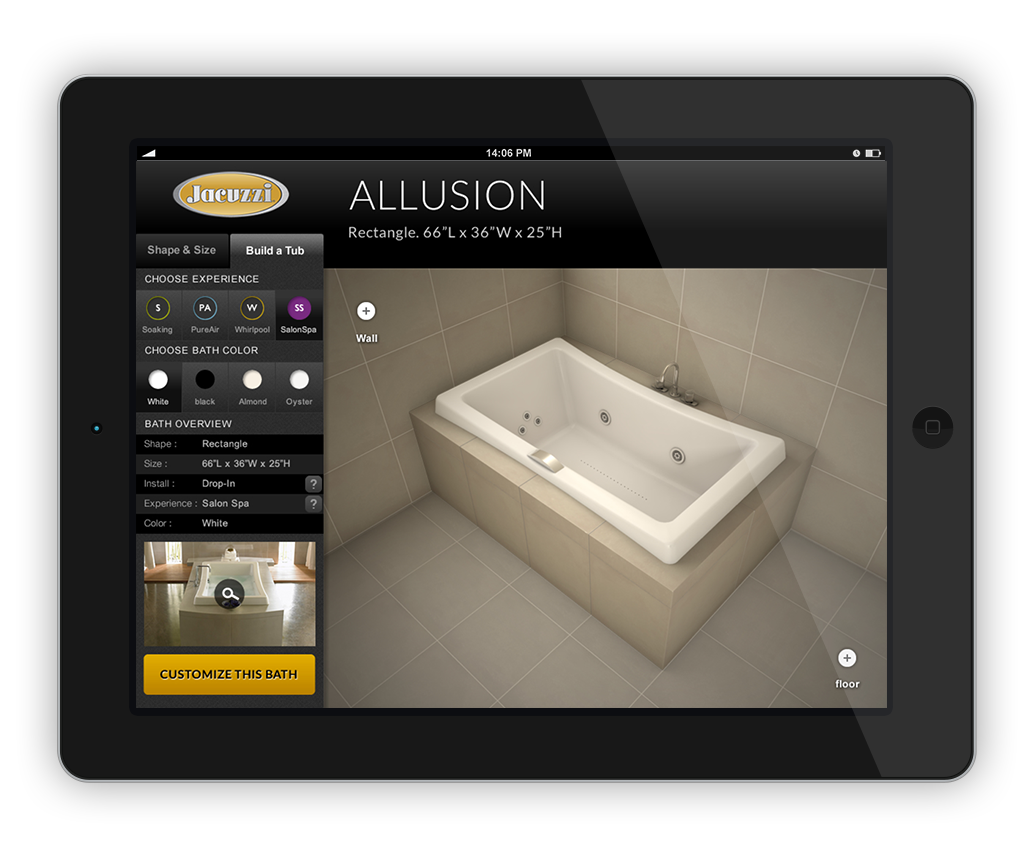 STEP 3
Customize your features, colors, and set the room to your style.